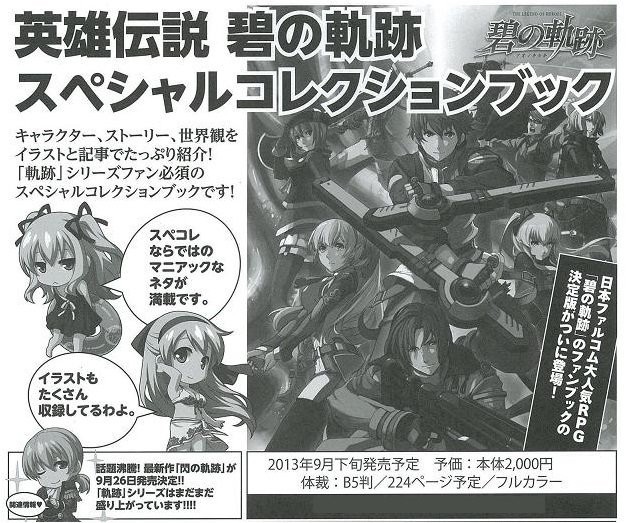 At some point in Sept of this year, clinic the Ao no Kiseki Special Collection Book will be released. This book will contain character info, store story info, world setting data, illustrations, and much more.
Size: B5
Pages: 224, full color
Price: 2000 yen.
More on this as information comes out.