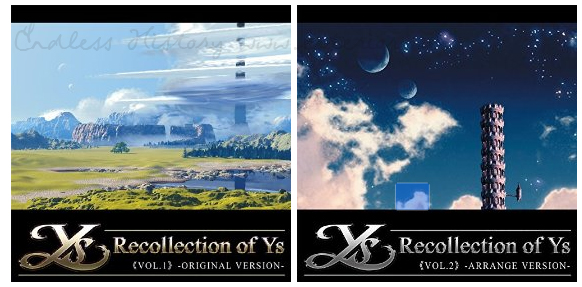 Two collections of Ys music have been released digitally on Amazon. Recollections of Ys vol 1 is a collection of original versions of Ys music, spanning from the PC98 to Ys Complete. Volume 2 is made up of multiple arranges from Super Arrange versions to New Age versions.
As always, the links in this article are for Amazon.com, but as Falcom is making these available on multiple regions of Amazon (by posting them on Amazon.co.jp), if you can't purchase digital albums from the US site, then check your own region- they may be available there as well.
Each of these discs are $3.99 each, or you can buy the individual tracks for $.99 each.
The tracklistings and album links are behind the cut.